T-shirt Phanousin x Luisa Cendrier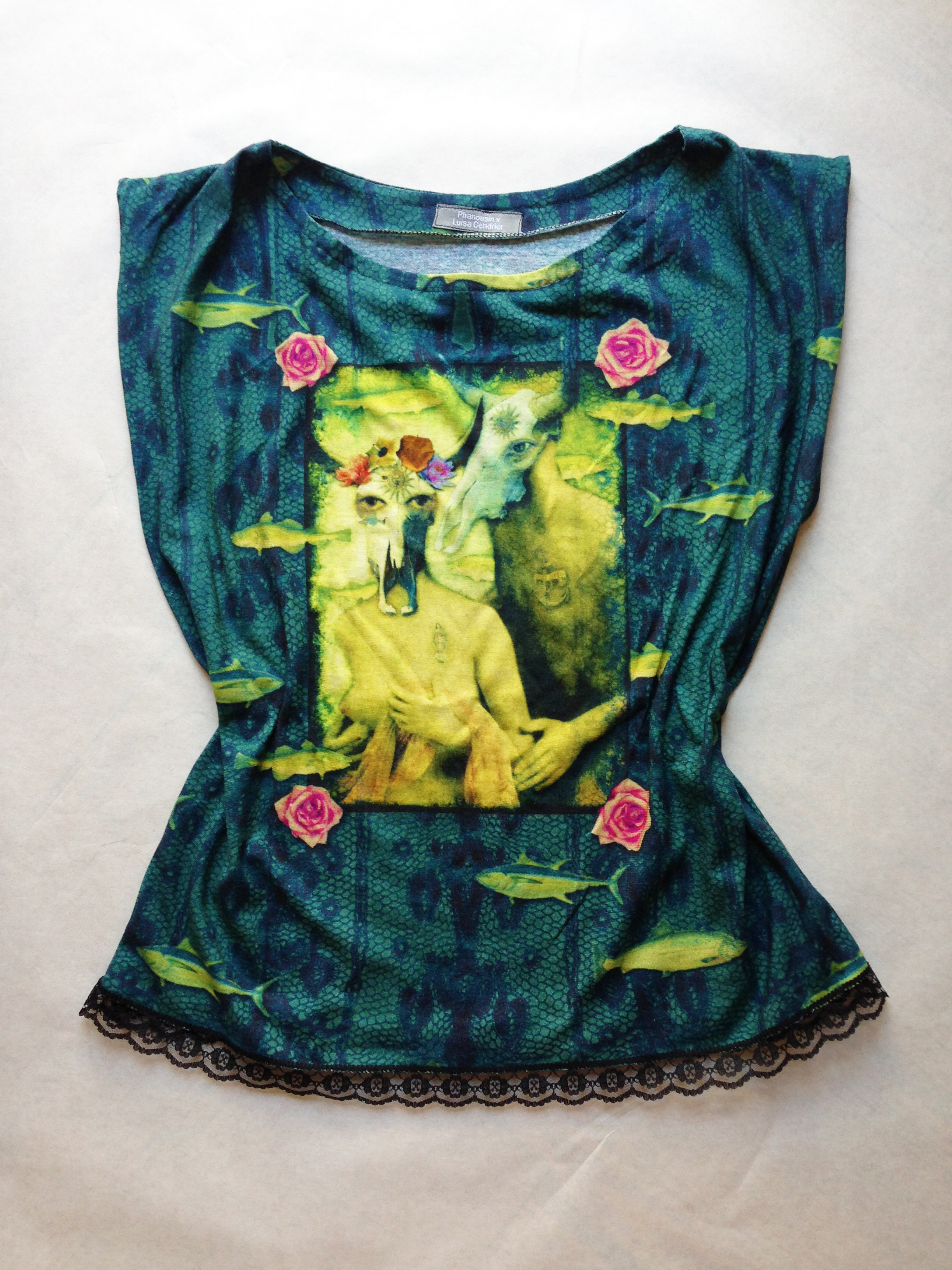 T-shirt Phanousin x Luisa Cendrier

T-shirt imprimé label Phanousin X Luisa Cendrier
Edition limitée 30 pièces. / Limited edition to 30 pieces
Fait main. 100% Jersey Eco, dentelle au bas du t-shirt.Tailles S, coupe large.

*****

Hand made T-shirt. 100% Jersey Eco, with lace on the bottom of the shirt. Size: S, Baggy cut.
CONDITIONS DE RETOUR / RETURN AND REFUND POLICY
Si, pour certaines raisons vous n'êtes pas satisfait de votre achat, prière de me contacter dans les 48 heures. Les frais d'envois de retour sont à la charge de l'acheteur.
Assurez-vous de pouvoir me fournir un récipissé d'expédition du retour de l''article. La résponsabilité en cas d'articles perdus ou endommagés pendant le transport sera à la charge de l'acheteur. Les articles doivent être soigneusement retournés , dans un état d'origine et dans leur emballage d'origine .
Les frais d'expéditions ou de retour ne seront pas remboursés , sauf si l'article a été endommagé dans le processus d'expédition.
Les frais de douanes sont à la charge de l'acheteur.
*****
If for some reason you are unhappy with your purchase, I will consider refunds/returns/store credit. Please contact me within 48 hours.
The shipping costs for returns are at charge of the customer.

Please ensure that you obtain a certificate of mailing and insurance if returning an item since I cannot be responsible for any items that are lost or damaged while in transit to me. Items must be carefully returned, in original condition and in their original packaging.

I am unable to refund postage costs unless the item has been damaged in the shipping process.

Shipping charges are non-refundable.